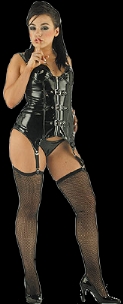 WARNING
These stories concern people in fantasy situations where they may be shrunk, stepped-on, teased, inserted, devoured, swallowed and digested by humans or other forms. They may contain sexual acts and are therefore adult in nature. If acts of Vore are not for you then please don't read them.
Under no circumstances should you attempt to repeat the situations depicted in these stories. They are a work of fiction. These stories are presented here as acts of fantasy only.
These stories remain the copyright property of their respective authors. Either the story has been licensed by the author to be posted on this site or where possible the author has been contacted to seek approval for their use, if you see your work here please let me know if you wish it removed.

Where you'll let a 'GROWN' woman dominate you
Giantess
Worship your tall goddess, shrink before her visage, cower under her foot, be prepared to be her plaything, or her lunch!

Erotic stories involving domination by giant women, used, dominated, kept and controlled by women towering over their hapless shrunken victims..

A sexual fantasy involving domination by giants, primarily giant women, metamorphic fantasies; the shrinking of men/women so that average-sized people appear relatively huge. more...




New Stories


85 stories